Left head off -
Little bit of water type stains across the surface. All studs where tight.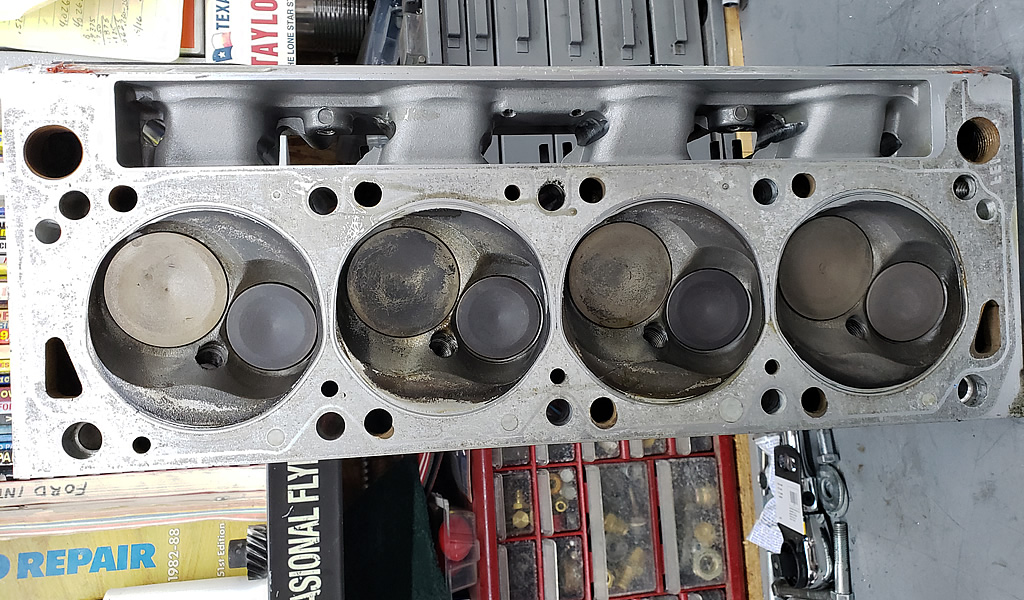 Sprayed the deck with WD-40 because there was water around, some likely from pulling the head. There was oil with a bit of water oozing out from the top studs 1, 2 and 3 from right. A lot in the hole for the 2nd from right. Rest look dry as installed. Couple of lower ones have some rust so replacing all. #1 upper right actually looked as if it had combustion by-product on it. Same with a couple of others.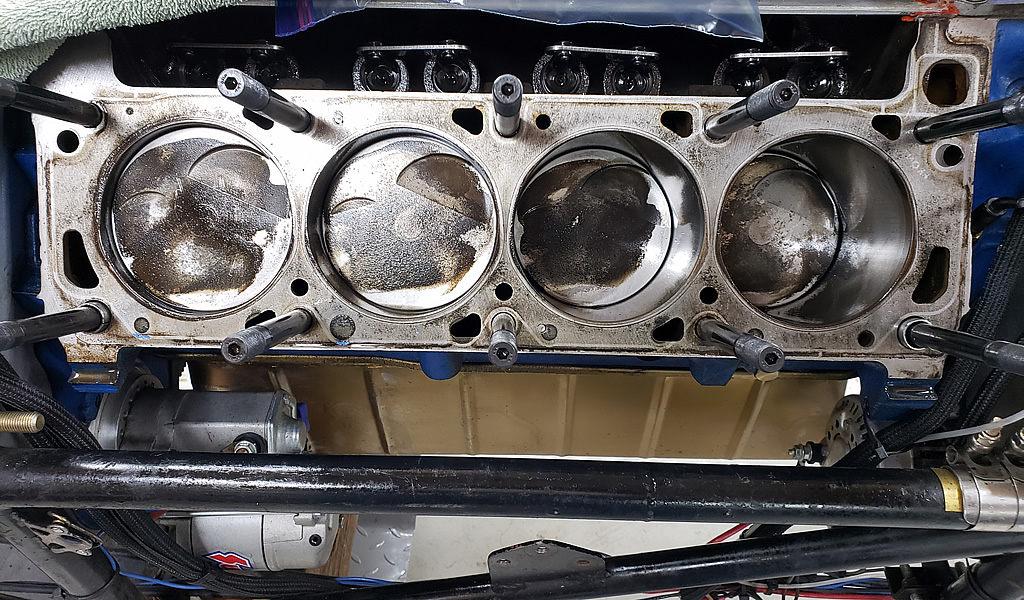 Front side of gasket - I wiped it but you can see liquid marks between top of 1 and 2, some around 2-3.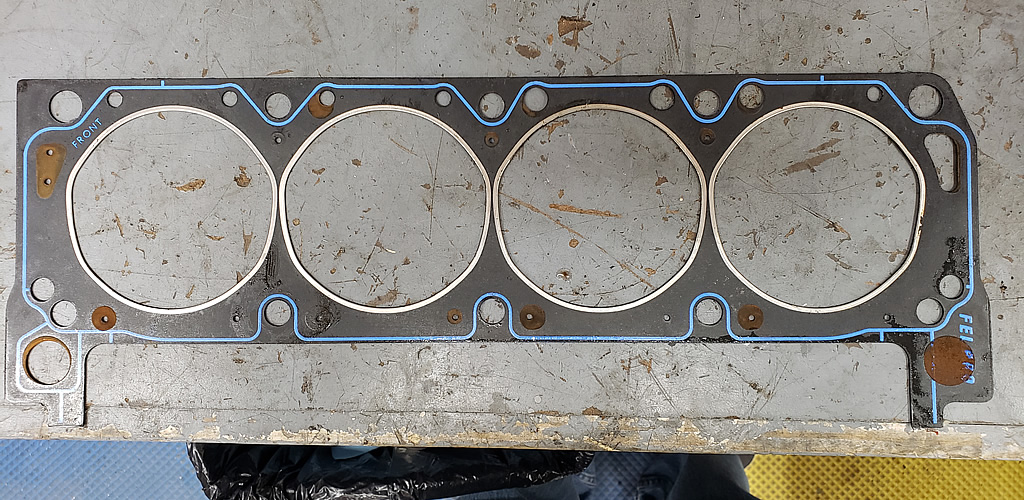 Back side - lots of goo on the deck between 1 and 2 studs. Pic as lifted off the deck and just flipped over.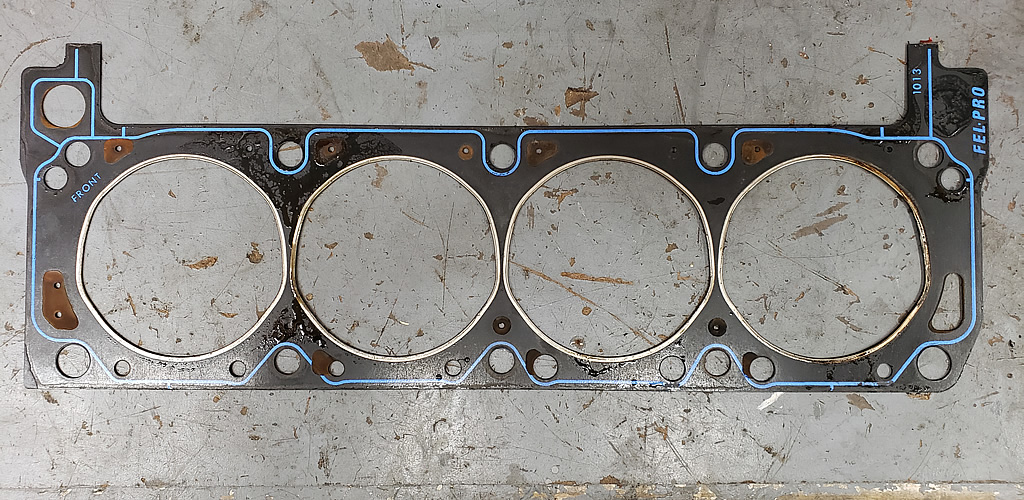 I don't see anything in the cylinders except a couple of minor scratches, not seeing any split walls or cracks on the deck. The coating on the piston tops looks like it'll wipe off with a rag and B-12. Don't think I can deck this one anymore LOL without .005 thicker gasket.