Haven't got the motor out yet. The engine stand I got from Northern to supplement my other stand is rated at 1400 lbs and is very nice. But it's short, only around 32" from the floor to the top rear. So I went to a friends chassis shop and got some 2x3 scrap from his pile and in the process of adding 4" to the rear vertical. Note that Chinese 2 x 3 steel is more like 2 x 3.125 LOL.
With the ex-429 on it, real close to the floor for a tall guy.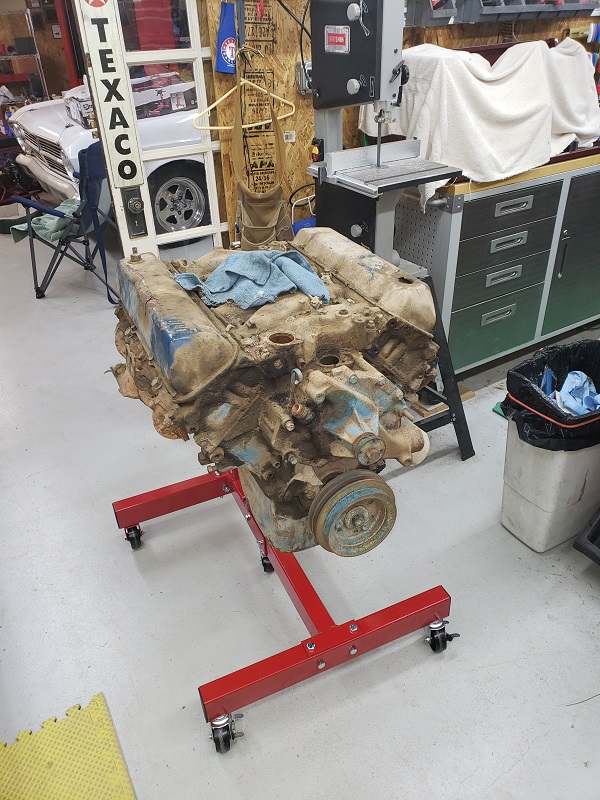 I did a little service on the trans while it was in the car and flushed the fuel system for winter, so once the stand is back together I will get the trans ready for separation and pull everything out.
_________________
Chris - Merkel, TX
http://raceabilene.com/kelly/hotrod
"Owner built, owner abused."