Good score! I need to get over to Arlington just to nose around. Thinking about going by Xtreme this Sunday for a day trip just to check the place out. No, I don't get any kick back from my bud LOL. The Pro Shop account is best I get, and I would have to thank Jegs for that - Hah!
About 10 years back: Jegs set me up with their racer discount program, just from my asking and my purchase history. Told my friend and he said to check out the Summit Pro Shop. So I called and the rep said "That's only for racers 9.90 and faster." I said "Well bummer, I'm just a competitive bracket racer. Jeg's set me up with their program, I thought Summit might also have something. Oh well." Summit Guy: "You have a Jegs account? Ah, hold on just a minute...." And I got my account.
Lookie what showed up yesterday from our good friend and best machinist guy Brent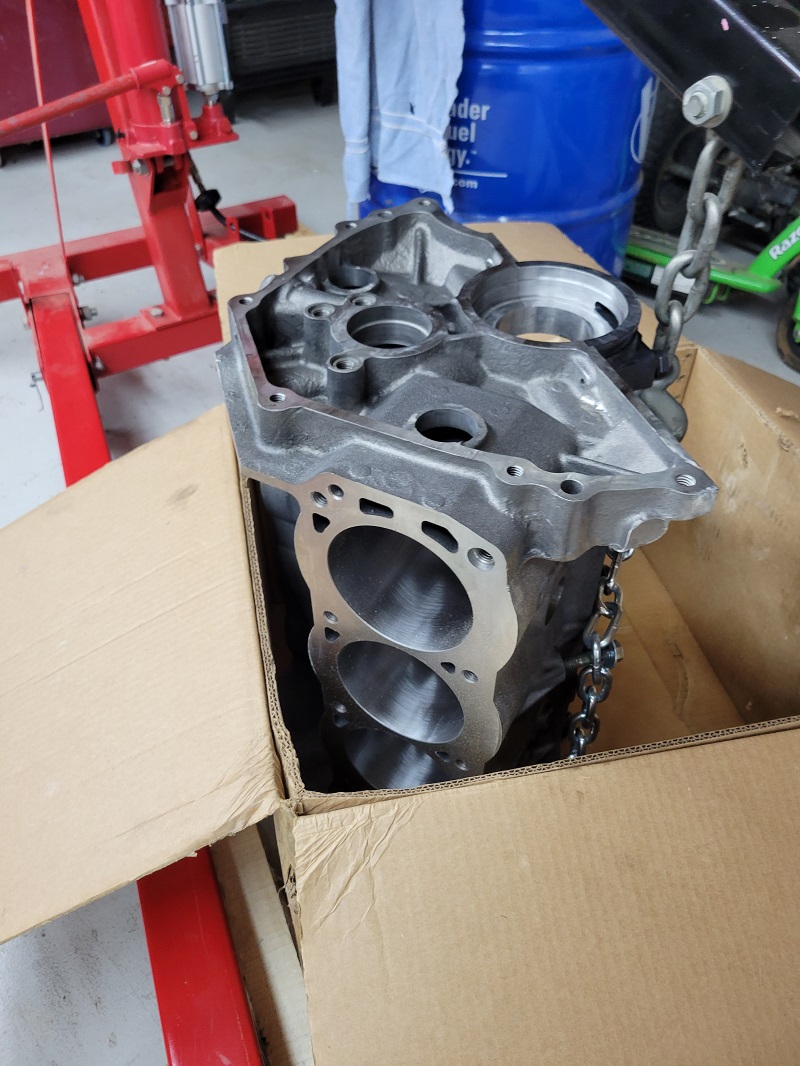 What - I gotta put in the freeze plugs? Not sure what I'm paying this guy for.