At this time - I think I have it worked out. I went through the 650DP yesterday and replaced everything including the base gaskets, carb cleaned and blew it all out with compressed air, etc. Only thing I didn't change were the needle/seat and didn't pull out the emulsion tubes LOL. Put it on the car and the back needle stuck open - thanks a lot. Replaced that and it starts and runs good, makes all the right noises. The shooters are 37 and 39 and I can't find my notes so I will tinker with the shooters on Friday night if it works well enough out of the trailer. I thought they should be 37/35. I also have to remember that the 7AL-3 has a 25 degree retard until the engine gets past 1300 RPM, so have to burp it after starting to get back to 38 lead.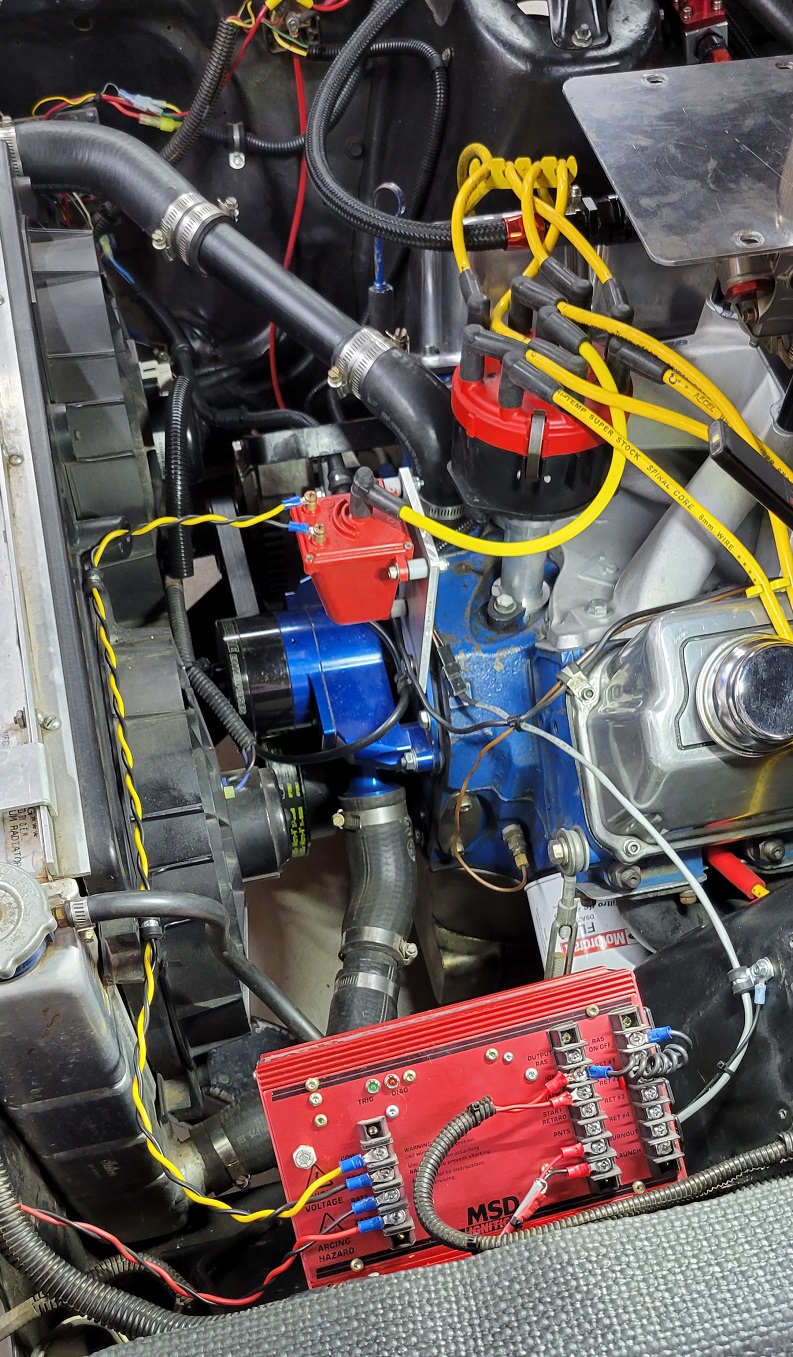 I put every part except the crank trigger on the car, and will go back and eve put that on the car sometime later. I switched the alternator over from the old 6 rip setup that squealed everytime I started the car to a more simple belt. That gives me room to move the alternator around to accommodate the 3/8" thick trigger ring. I thought about that last night, that I should have put the trigger ring on there already since I spent a good hour on the lathe making spacers for the alternator bracket. I can shorten one I guess and make a 3/8 "washer" for the other. One thing I noticed is that the volt meter goes right to 13.8~14v vs climbing up slow with the 6 rib. The alt likes the belt way better. And the pulley is larger so it may not have to spin as high.
I'll know for sure this is the fix as we have a two day coming up this weekend.